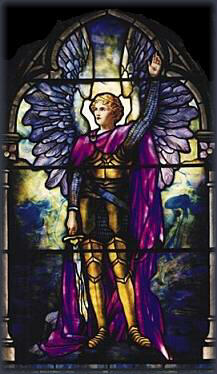 This is a website where I have listed a series of
dreams I had over a period of 5 nights-nonstop.
There are images and vivid graphics-so please allow for
load time. I recommend all adults read this - and THEN decide if you wish to let your children view it. The site is done in 'good taste'-but the story is about end times and events -so please use your own judgement. The site
DOES have 'nitty gritty hard music' and images on some
of the pages! So if you don't like the MUSIC on SOME
of the pages - just turn your speakers OFF on them.
(Just listen to a few lines-as the music DOES
change as your surf from page to page!)
Since the release of The Passion-I feel maybe it's time
for my story to be 'told' too. The Passion has opened up
the hearts and minds of some who never graced the doors
of a church-and left a profound impact on many lives.
It's shown the death of Christ and how much agony
he TRULY felt-even though it is a tough movie-it
contains much truth. I hope my pages show that.
This is a 'prophetic site'-listing dreams-but ones that I
feel DO contain SOME truths about our end times.
Please read it with an open mind and heart.
I promise you that this site won't bore you -
and you'll click to the 'end page'!
*S*
I hope you are blessed by what you find here.
It was difficult to record these things-but I did.
The dreams came to me in 1993.
I didn't have a computer then either.
I rarely shared the writings and finally put them away-but something told me one day I 'would' share them.
A minister told me that I'd know when that day was near I would present my writings to millions of people upon the face of this earth to see them. I couldn't even CONCEIVE
of the idea to reveal writings to hundreds at that time!
But that day has arrived as of April-2004.
I now offer them to the World to read.
Why NOW?
Something told me the time was 'right'.
I PROMISE you IF you like a webpages illustrated with
graphics and midis that 'match the pages'-you'll keep
clicking all the way to the end. HERE you will find an absolutely BEAUTIFUL END PAGE-well worth getting to
after reading the pages preceding it.
Some people will know what I have
dreamed is truth or Prophecy.
Some people will laugh and never
believe what they see here.
Regardless, I think one day the
world will remember my words.
And for sure - they won't 'forget' this site.
*S*
Christians and nonbelievers are welcome here.
Both will find the sites' pages filled with some
amazing images and midis-to 'fit' each page.
The site IS long- so grab some coffee!
Prepare to go with me on a journey you
won't forget even if you 'don't believe'.
*S*
I'm planning to upload a series of Christian poetry here-
so DO bookmark this site. Here is the Menu below to
my 'stories' and also to some of my poems.
OH YES-one MORE 'thing'...
I had dreams 5 nights in a row.

This entire site you are about
to enter was DONE in "FIVE NIGHTS".

Coincidence???? Nahhh.

*S*
Blessings to each one who visits this site.

~ I am only The Messenger~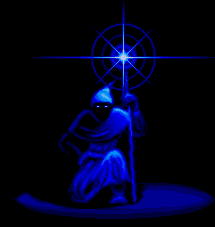 PLEASE READ!!
You can START your Journey by
starting at the "The Invitation"
on the menu below. Follow the
"NEXT" link buttons on each page
at the bottom. You'll then go by
the "order" of the entire site to "THE RETURN" (the ending page).
AFTER you get to "THE RETURN" page-you
can click HOME to read my POETRY!

(The first POEM starts with "THE FINAL HOUR".)
Enjoy Your Journey!
PLEASE NOTE:

A Christian Links PAGE

is NOW listed in the MENU!


PLEASE TAKE A MOMENT


TO RATE THIS SITE!

THANK YOU!



RANK ME HERE FOR TOPSITES!

Please sign the Guestbook
below before leaving!
All emails are welcomed!


Web Graphics Courtesy of:
Danis' Delusion
(no longer online)
Beautiful Graphics I MISS!
Thank you Dani!


NOTICE OF DISCLAIMER:
All images were found on public domains and
are used STRICTLY for illustration for the pages.
If you find YOUR images here-and wish to have
credits-PLEASE WRITE ME! It is my concern to
give credits for images on this website. I will
gladly give FULL CREDITS on images and/or
midis used and/or will remove them if asked!
Thank You!